平台式工业级印花机
操作简单 品质保障
印花机优点:
1、转印温度由50℃到230℃,±1℃温差控制,避免色差问题。
2、机器采用真空系统,用集中电阻器来加热滚筒内的油,更省电。
3、采用特殊强压热升华转移技术,使印花转移率大大提高。
4、更合理的机械设计,速度更快,更稳定。
5、辊筒直径从800mm到1500mm,真正实现数码印花工业级。
6、带有突发停电的安全系统。
7、增加毯带可人工脱离功能。
8、生产操作实行人机界面控制。
9、配备第二纸张入口处。
Advantages of printing machine:
1. Transfer temperature from 50 ℃ to 230 ℃, ± 1 ℃ temperature difference control, avoid color difference problem.
2. The vacuum system is adopted in the machine, and the concentrated resistor is used to heat the oil in the drum, which saves electricity.
3. The transfer rate of printing is greatly improved by using special high pressure heat sublimation transfer technology.
4. More reasonable mechanical design, faster and more stable.
5. The diameter of the roller ranges from 800mm to 1500mm, which truly realizes the industrial grade of digital printing.
6. Safety system with sudden power failure.
7. The belt can be detached manually.
8. The production operation is controlled by man-machine interface.
9. A second paper entry is provided.
产品示意图

精工制造,品质保证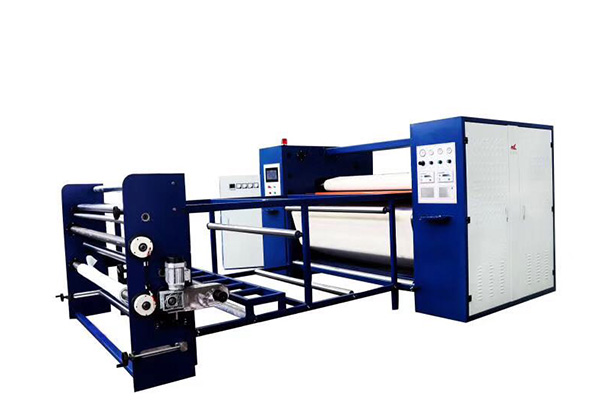 基本技术参数



ZY500-2000/ 2600/3300

ZY800-2000/2600/3300

ZY1000-2000/ 2600/3300

辊筒

宽

度

2000/2600/3300mm

辊筒直径

500mm


800mm

1000mm

工作宽度

1800/2400/2800mm

速度

1-15m/min

1-20m/min

1-25m/min

整体尺寸

长1850*宽3380/ 3860/ 4560*高2000mm

净重

3.8T

4.5T

5T

安装功率


48-65KW

65-100KW

80-120KW

Model

ZY500-2000/ 2600/3300

ZY800-2000/2600/3300

ZY1000-2000/ 2600/3300

Roller width

2000/2600/3300mm

Heating drum diameter

500mm


800mm

1000mm

Max.Working

width

1800/2400/2800mm

Speed

1-15m/min

1-20m/min

1-25m/min

Machine dimension

长1850*宽3380/ 3860/ 4560*高2000mm

Net weight

3.8T

4.5T

5T


Installation Power

48-65KW

65-100KW

80-120KW

样品展示